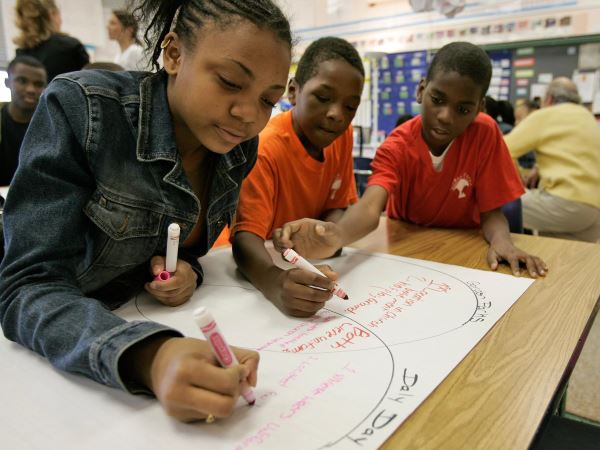 C.R.A.F.T. changed its focus to the mentoring of elementary students through the Eagles Program in 1991.
The primary mission of the Eagles Program is to build self-esteem and self worth in African American youth by providing role models, leadership and guidance for the students.
C.R.A.F.T. partners with the Lorenzo Smith School in Pembroke where students are encouraged to maintain at least a 2.0 GPA in their quest for academic excellence.
Sessions with the students cover such topics as personal development, responsibility and identity, goal setting and maintenance of positive friendships. Awards for academic excellence are given out for students who meet the criteria. C.R.A.F.T. partners annually with Lorenzo Smith School in Pembroke, Illinois.
Other Programs:
Student Adoption & Student Assistance Programs
Summer Enrichment Literacy Program

Image Credit: TheGrio.com